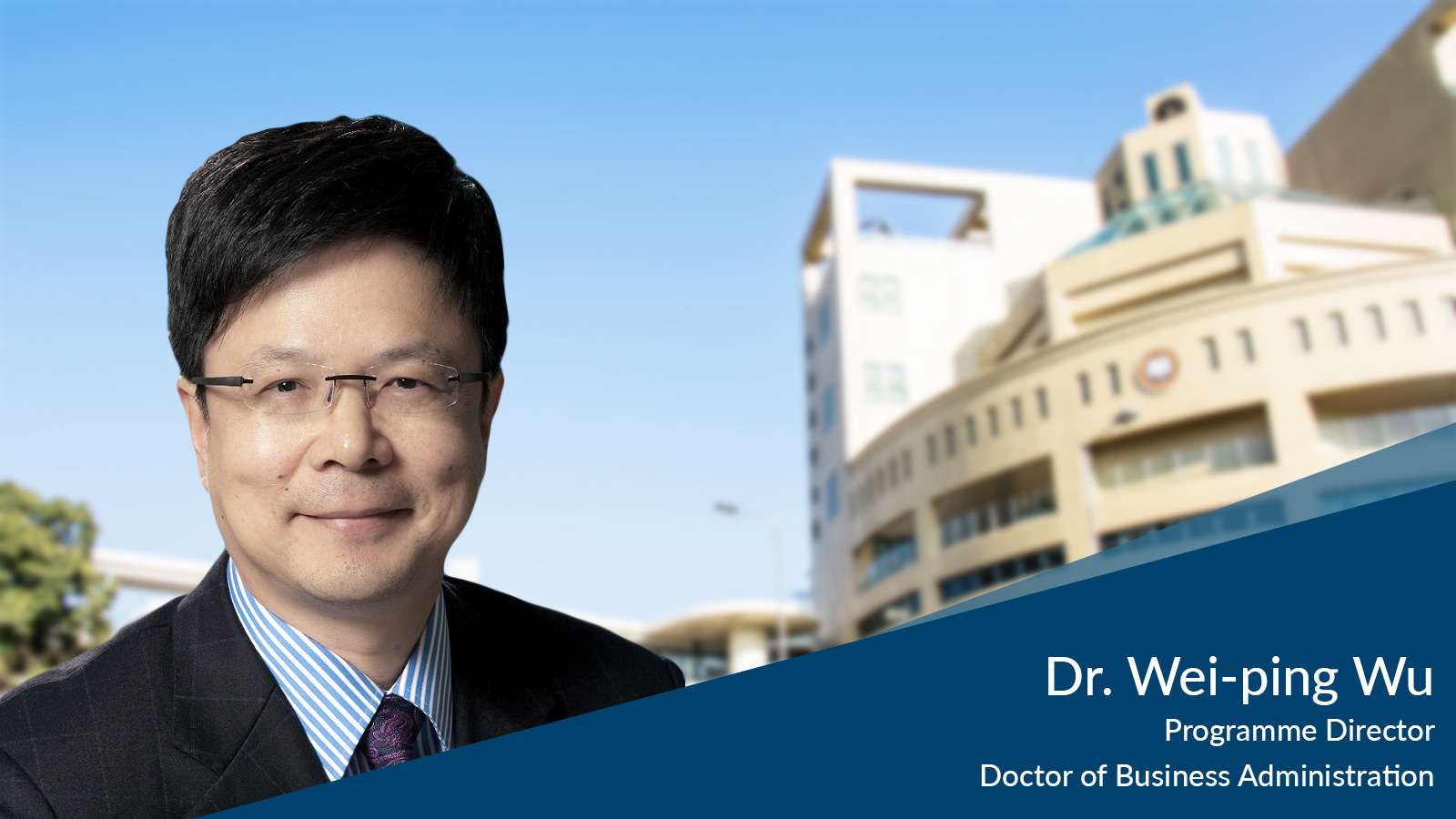 The HKBU DBA is a well-structured professional doctorate programme,designed for practicing managers and professionals who aspire to be practitioner-scholars who are not only steeped in management theories but also have a high caliber of business executions.
The DBA programme provides managers and professionals with an opportunity to experience rigorous academic challenges, to further develop their analytical and research skills, to broaden and deepen their management knowledge, and to reflect on their own practice in the context of the latest research on management and business.
There is an increasing demand for ethical leaders who can apply advanced management methods to analyse and resolve complex problems, and who can thrive in a turbulent business environment. The DBA training prepares candidates for meeting this challenge and enables them become "practitioner-scholars". The DBA programme at HKBU is especially geared to fostering strategic creativity and the ability to lead change, make decisions, and enhance organisational effectiveness.
Our DBA programme's supportive approach helps DBA candidates achieve their doctoral qualification within a defined period. Experienced and highly-qualified School of Business Faculty members provide teaching and individual research supervision, supported by top notch visiting Faculty from around the world. In addition to the formal curriculum, a series of value-added professional development workshops adds a highly practical element to the programme.
The highly selective intake and small size of the programme ensures that each DBA candidate receives individual support and mentoring. Candidates also have the support of a group of fellow DBA candidates from different cohorts.
We invite you to join our DBA programme and to enjoy this exciting, challenging and rewarding learning experience.
Dr. Wei-ping Wu, BEcon, MEcon UIBE, PhD Ulster
Programme Director and Associate Professor
DBA Programmes
School of Business
Hong Kong Baptist University