Students / Alumni Sharing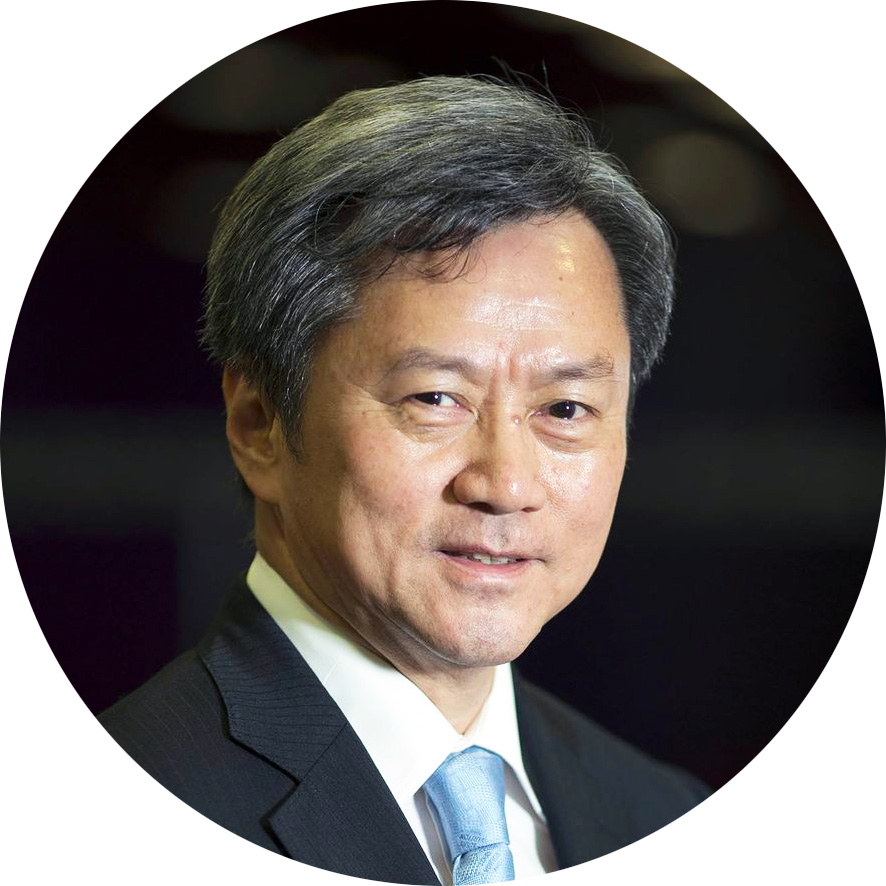 Mr. Justin CHIU Kwok Hung
Executive Director & Member of Executive Committee of CK Asset Holdings Ltd.
The HKBU DBA programme is inspirational and ideal for students who wish to pursue knowledge in a warm, friendly and creative environment. We are encouraged to exchange views, share experience and sometimes debate on issues of common interests. It is a good learning platform for students as well.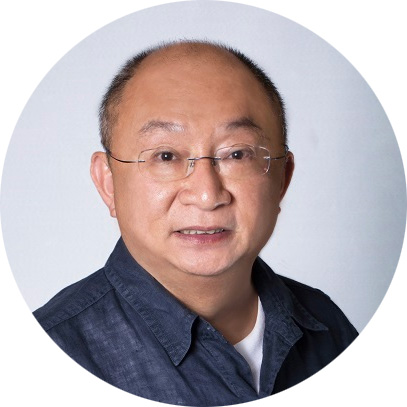 Mr. Patrick SIU Chiu Shun
Chairman, Wellfit Multi Media Group Limited
The HKBU DBA Programme is full of challenges and has benefited me enormously. Not only has it allowed me to establish the analytical and research skills, but also enabled me to connect my business experiences with academic knowledge to address complex business problems. It is a well-structured and pleasant programme to take."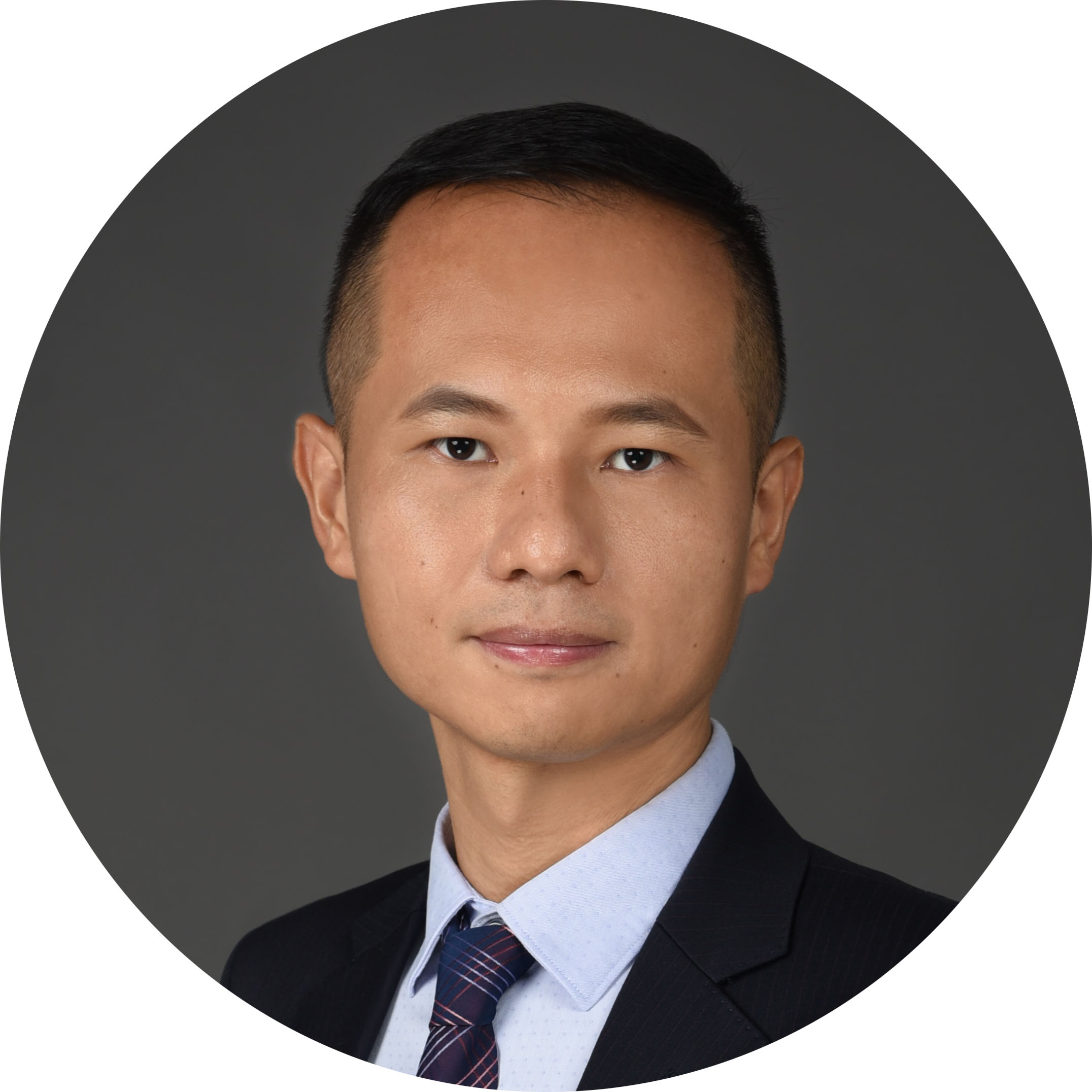 Mr. Simon WONG Ho
Regional Compensation & Benefits Manager of Kimberly-Clark
Thanks to my supervisor, the professors and classmates, I have learnt how to think from a more theoretical and systematic way during my 4-year ascension path in the HKBU DBA program. This has not only evolved my professional life to the next level, but also helped me to become a better man. I would like to invite you to join this fruitful journey if you're reading my sharing, please feel free to contact the business school or join the upcoming briefing sections. See you in the campus!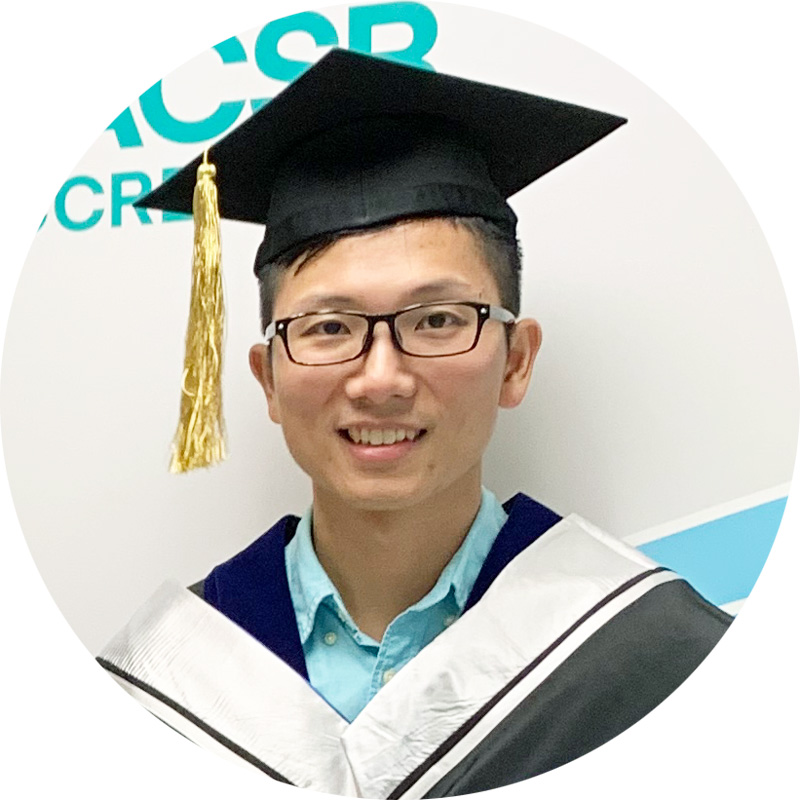 Dr. Jason CHENG Ming Kit (2019 graduate)
Lecturer of College of Professional and Continuing Education, The Hong Kong Polytechnic University
Through the DBA study in HKBU, I obtained essential skills and knowledge for conducting academic research. The programme structure stresses on brushing up students' ability to understand and criticize past research paper, as well as applying statistical tools in our researches. My supervisor provided valuable and professional advice to me when I wrote the thesis. I believe these can facilitate me for conducting high-quality academic research in the future.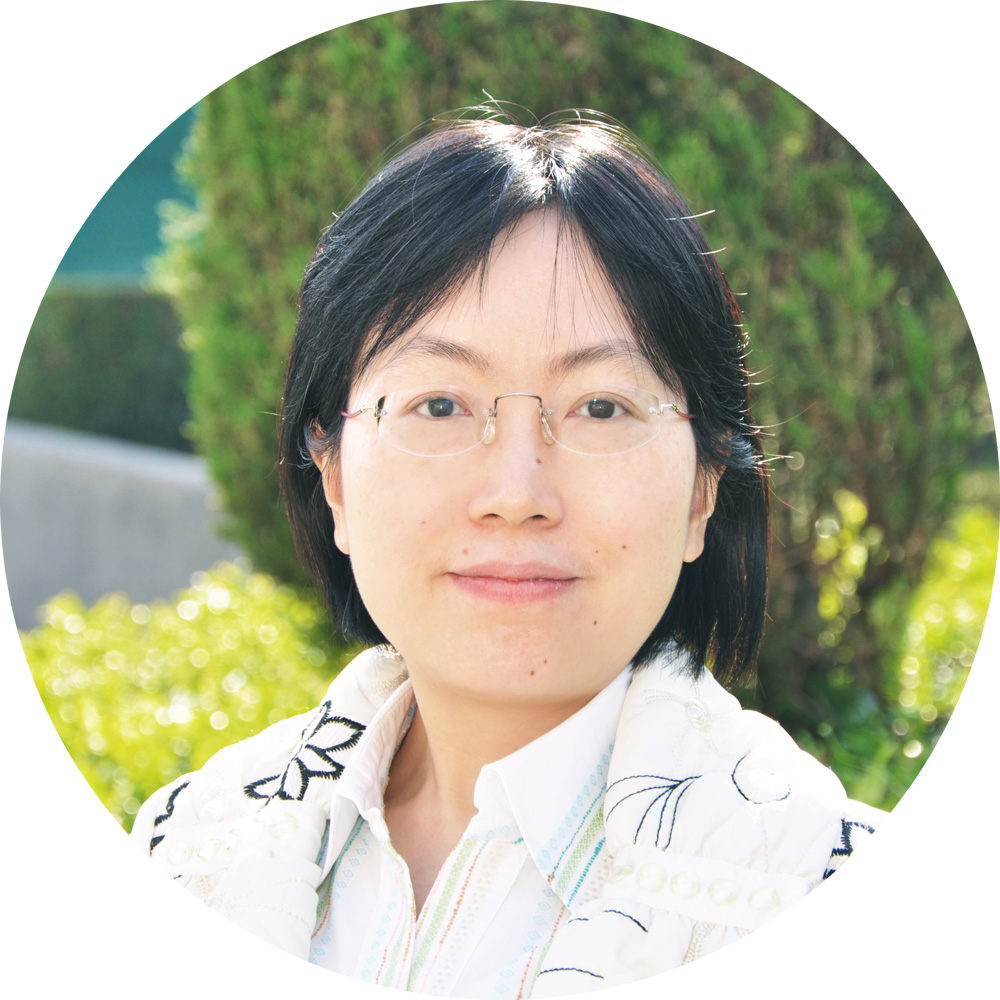 Dr. Anna HO Mei Lan (2019 graduate)
General Manager (Administrative Services) of Haven of Hope Hospital
The chemistry of academics and practitioners come together to share, discuss and even debate freely has induced a lot of management wisdom and insights. All these added more colours to the adventure in pursuing my doctorate degree.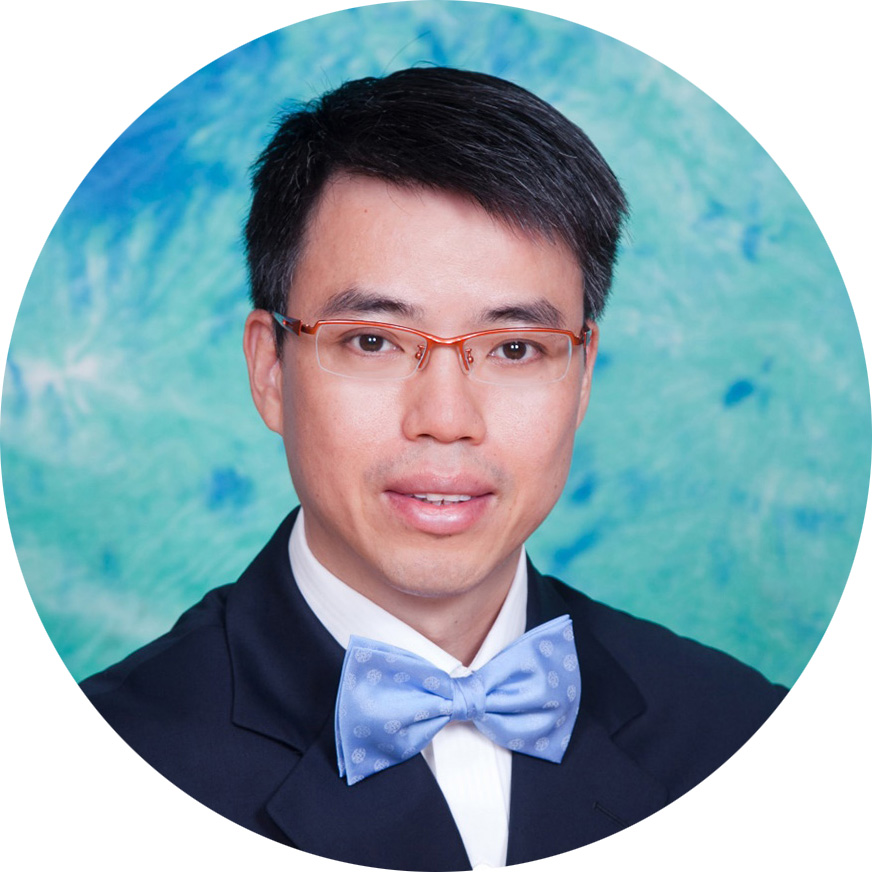 Dr. LEUNG Pak Chuen (2019 graduate)
Managing Director of Welcome Air-Tech Ltd.
I was extremely excited to be able to complete the DBA programme at HKBU. Greatest thanks to all the Professors! I did learn a lot and generated much more knowledge that I never image before taking the DBA. I am also grateful to the DBA officer, cohort and other lecturers who gave me encouragement and opportunities to learn; their generous advice and unconditional support contributed to my personal development.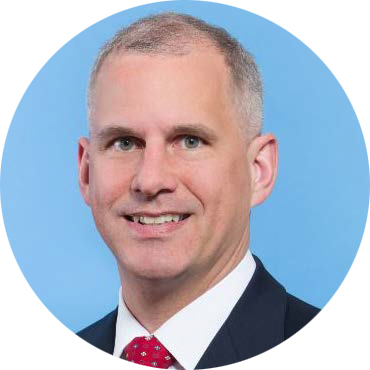 Dr. Andreas NEUBER (2019 graduate)
Chairman of the Supervisory Board of DCCP Deutsche Credit Capital AG
Being the first international graduate of this programme, I can confirm the international character of HKBU's DBA Programme: Discussion in the taught models are obviously academically rigorous but through the discussion in the classroom put into relevant international business context. This made my participation in the programme a uniquely inspiring and insightful experience which I am very content to have completed. Staff and faculty have been supportive and helpful throughout the programme and a strong bond with the alumnies will prevail.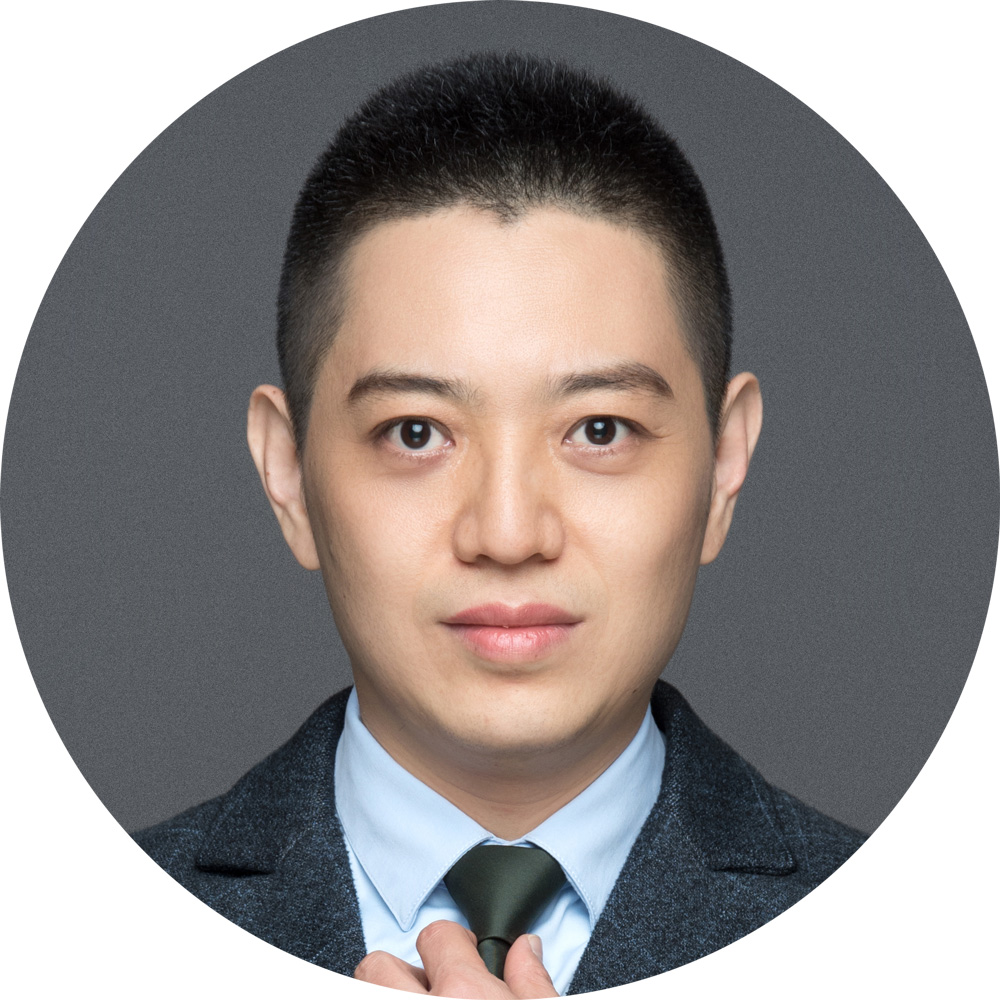 Dr. ZHOU Jianjian (2019 graduate)
Partner of Health Consulting Firm
The strong academic atmosphere made me feel like a spring breeze. Each faculty is a master of both knowledge and talents. Every student is so dedicated, and they are just like mentors and friends. In HKBU, I have learned to be rigorous in academic study, and also to pursue excellence in life. There is more than one milestone in life, I will not forget my original intention to study, and continue to follow the HKBU moto "faith-in-practice". Thanks to HKBU!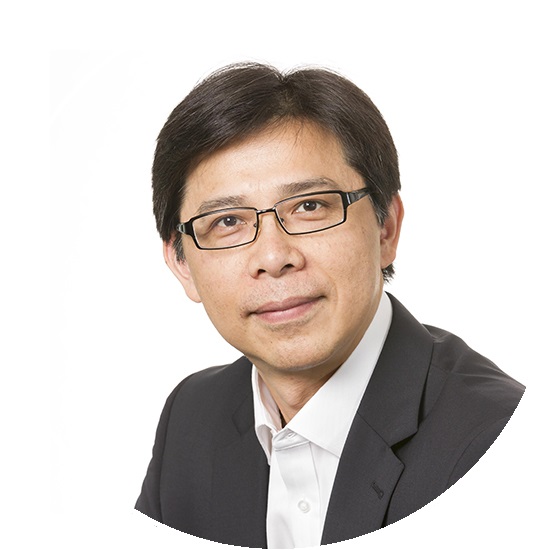 Ir. Dr. Samson TAI Kin Hon (2018 graduate)
Distinguished Engineer and Chief Technology Officer, IBM China/Hong Kong Limited, and Adjunct Professor, School of Business
The curriculum of the DBA programne from HKBU has a balance between taught elements and research elements. The content of the taught portion covers latest business theories and research and is specifically designed for students who are mostly at senior management or executive level. Although this DBA program is a professional doctoral program, it does put a lot of focus on how to apply research to problems. Kind of like a PhD program and this is in fact the most attractive part in the program. The school offers students with professors from different disciplines (accounting, finance, strategic management, marketing, etc.) as their supervisors. This gives options for students to pick a research topic of their interests.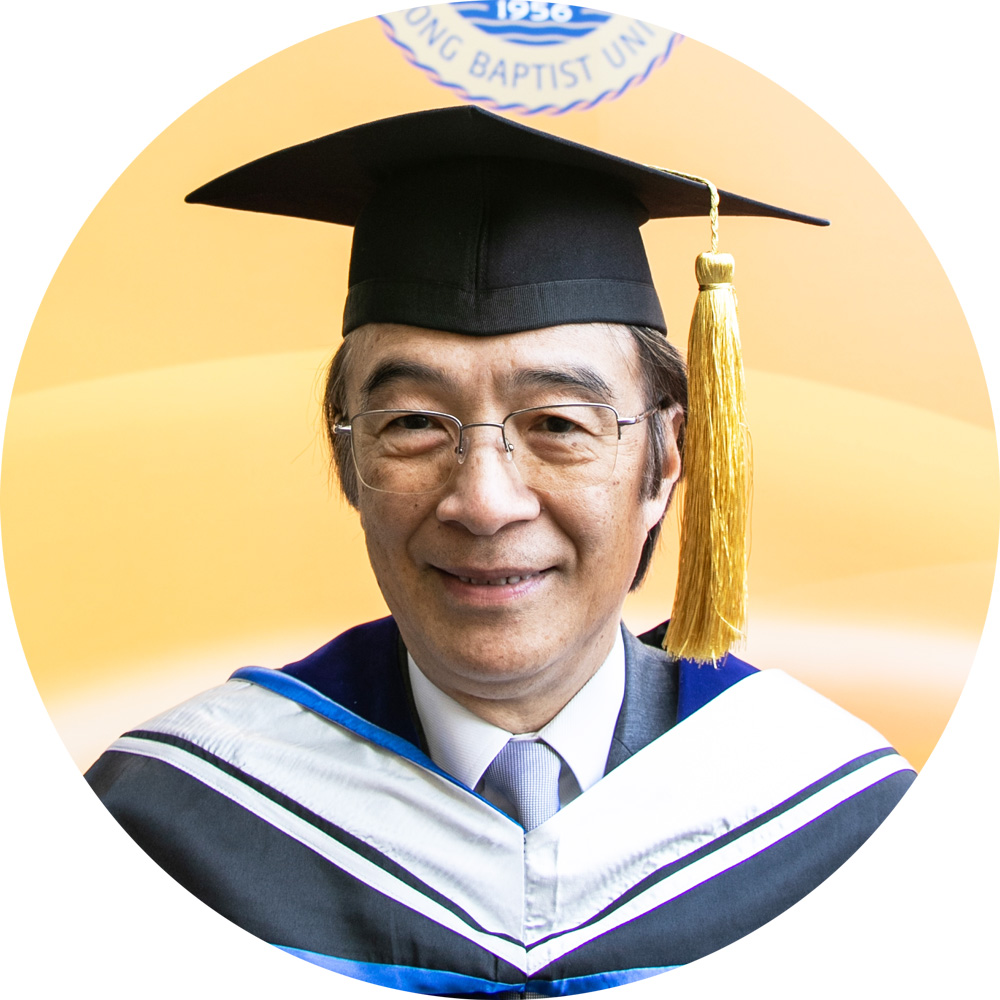 Dr. Johnny NG Sai Chun (2018 graduate)
Non-Executive Director and former CEO of Tricor Group (and prior to Tricor – Partner of PricewaterhouseCoopers (PwC))
Based on my experience, the HKBU's DBA is a practice-orientated doctorate programme. In addition to conducting advanced courses on certain key business management topics, experienced and well-qualified faculty members of the School of Business also coached students in business research relevant to their chosen professions or according to their areas of interest. The taught phase and workshops of the DBA programme during the first 18 months provides valuable opportunities for interactions and connectivity amongst participants who had already achieved professional success in their career. This, together with the sharing of research ideas, helped create lasting camaraderie amongst participants of the programme.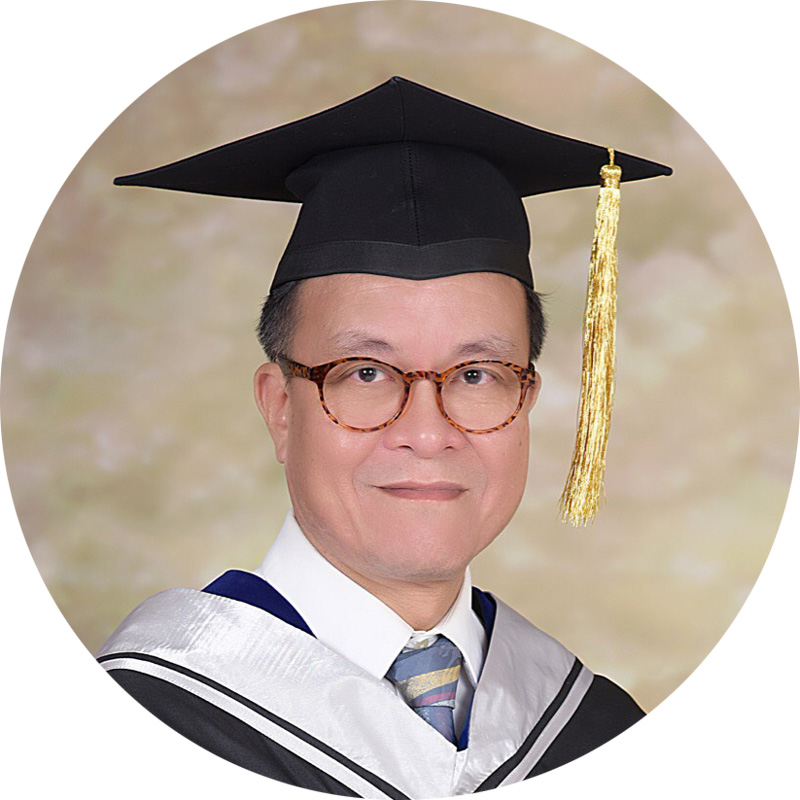 Dr. Clement AU Kam Man (2018 graduate)
Chief Consultant of Accreting Synergies
Congrats to prospective cohorts, you make the right choice in HKBU DBA! Our programme is indeed a good blending of theory and practice, starting from courses in analytic and strategic levels. With the help of the professors, who are knowledgeable and caring, and becoming our mentors and supervisors, and with the support of the programme staff, usually we can manage to pass the proposal cum thesis stage and complete our doctoral study in four years. Besides, with a smaller number of intakes, cohorts from various disciplines in business can learn from each other's in the study and future career development. Yes, I just made it; it's time for me to put the theory learnt into Praxis! Congrats again, fellow cohorts in choosing HKBU DBA!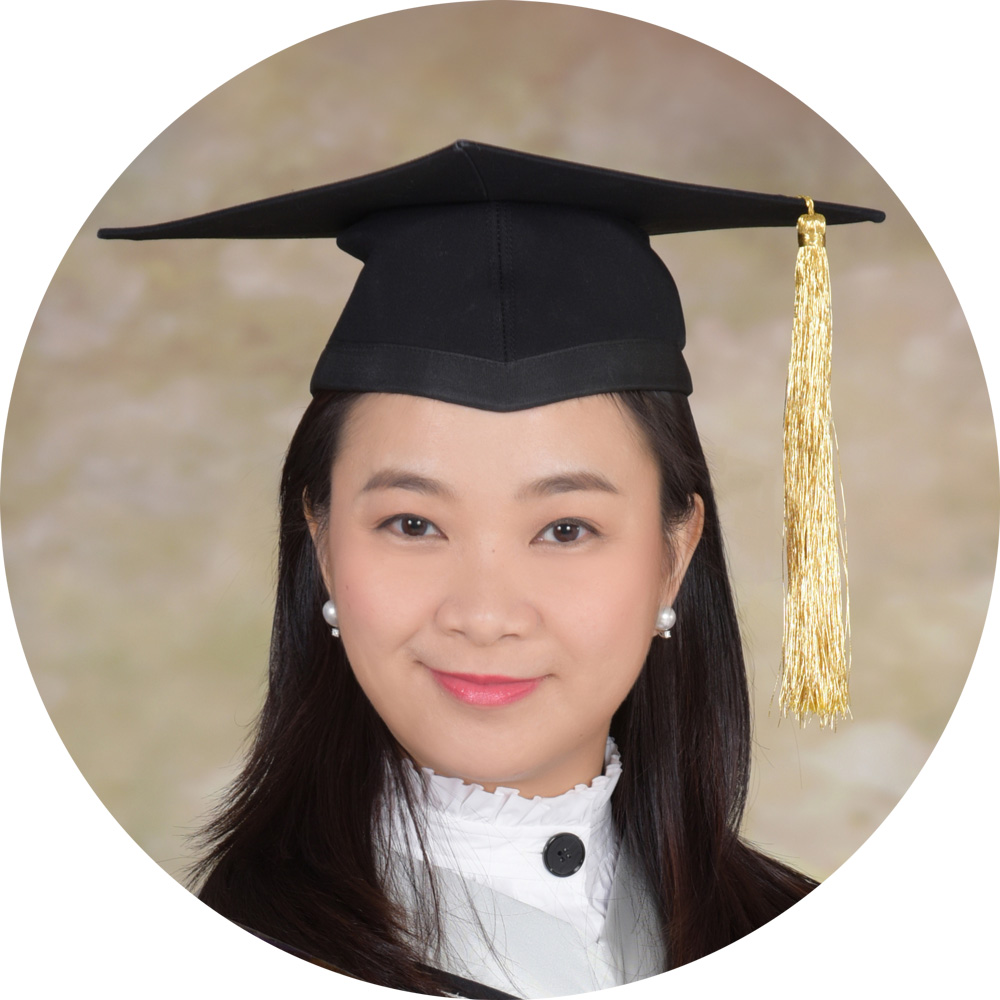 Dr. Alison CHAN Suk Kuen (2018 graduate)
Head of Partnership Academy, Partnership Distribution of AIA
I was privileged to pursue my DBA study at HKBU and the experience was fantastic. With the superb facilities, the enthusiastic help and support from my supervisors, faculty members and other colleagues, together with the small cohort of high caliber doctoral students, I am nourished as an intellectual person and cultivated as a sensible leader through the sharing of knowledge and experience from the well-renowned academic professionals and business leaders. Remarkably, the experience in conducting a meaningful research has inspired me to be a persistent and determined person. The skills and knowledge acquired have transformed me into a thoughtful and innovative leader for various organizations. It is undoubtedly that my DBA journey is the most challenging and rewarding experience in my life.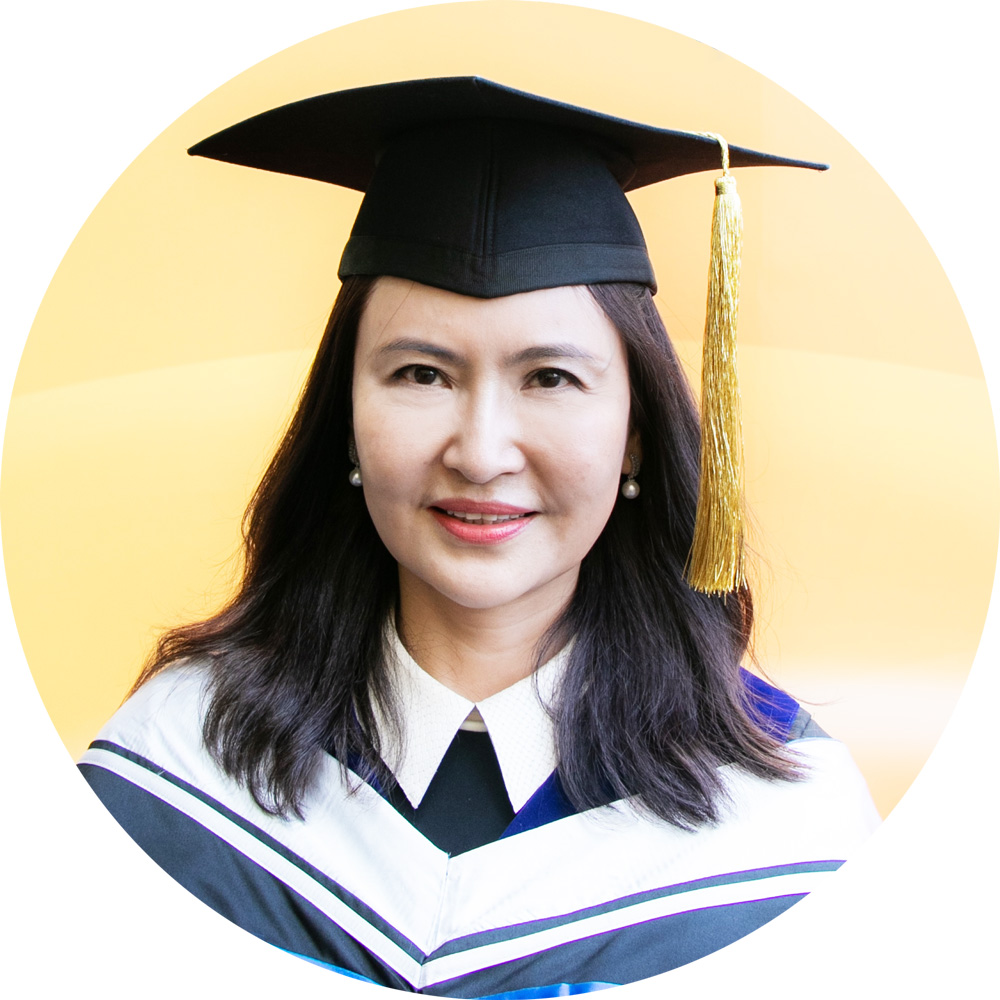 Dr. GAO Yanli (2018 graduate)
General Manager of BCEG Environmental Remediation Co. Ltd
I was deeply moved by the rigorous and realistic academic philosophy of the school, and also the enthusiastic and diligent professors during my DBA study in HKBU. Thanks to my supervisors for their support and guidance over the past four years of study. They have taught me the methodology of in-depth research and have opened the door for me to discover knowledge. The programme helps me to better refine the organizational system, formulate clearer development goals, achieve more productive performance results, and finally shape the most suitable management style. All in all, learning is a lifelong journey, it changes not only our knowledge and skills, but also our value on life. Thanks again to HKBU DBA programme.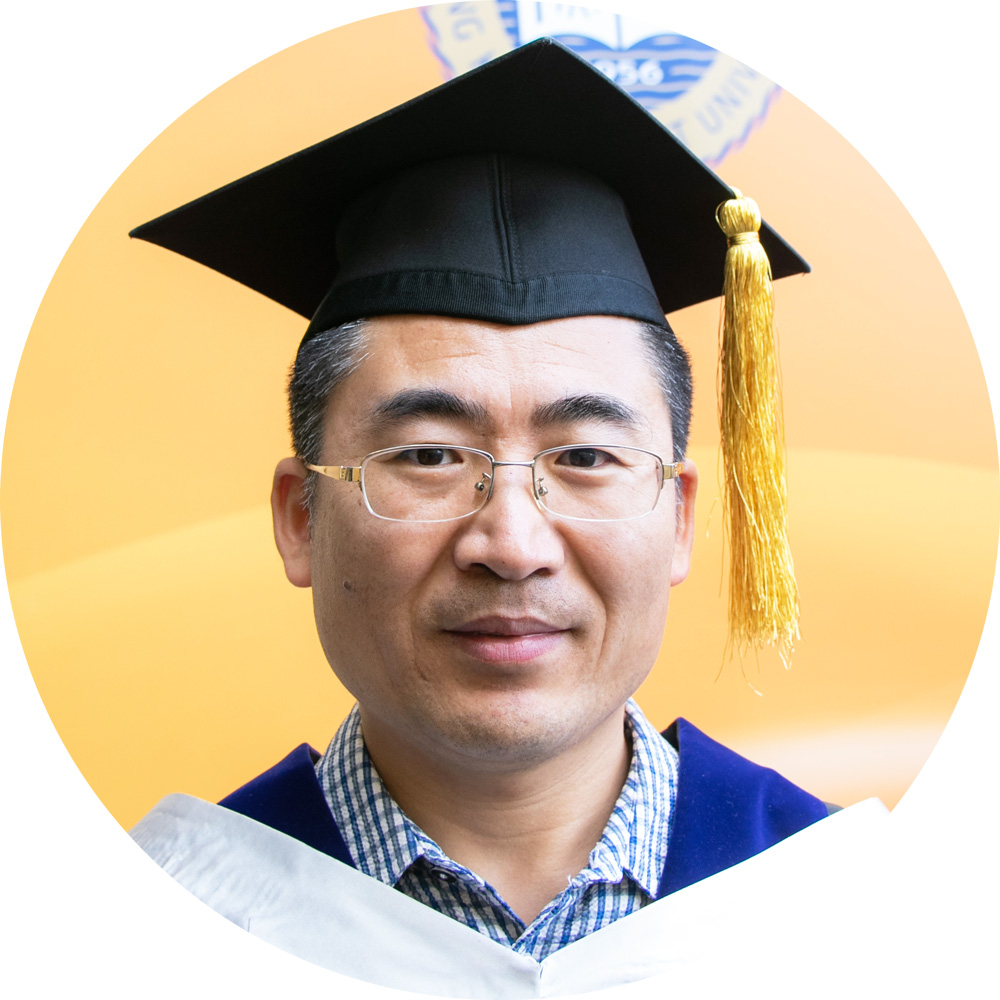 Dr. JU Xuesi (2018 graduate)
Executive Director and General Manager of Beijing Zhengdao Xingda Asset Management Co. Ltd
During my DBA study, I have not only acquired theoretical knowledge, but also established close ties with the instructors and faculties. My supervisors are extremely helpful and knowledgable, particularly that I do not have much research knowledge and background in the first place. I can ensure you that after studying the programme, you will never see the world in the same way you did. Through DBA learning, I can combine theoretical knowledge with management practice more effectively, making my management practice more logical and more scientific. It is one of my best choices in my life to study HKBU DBA programme.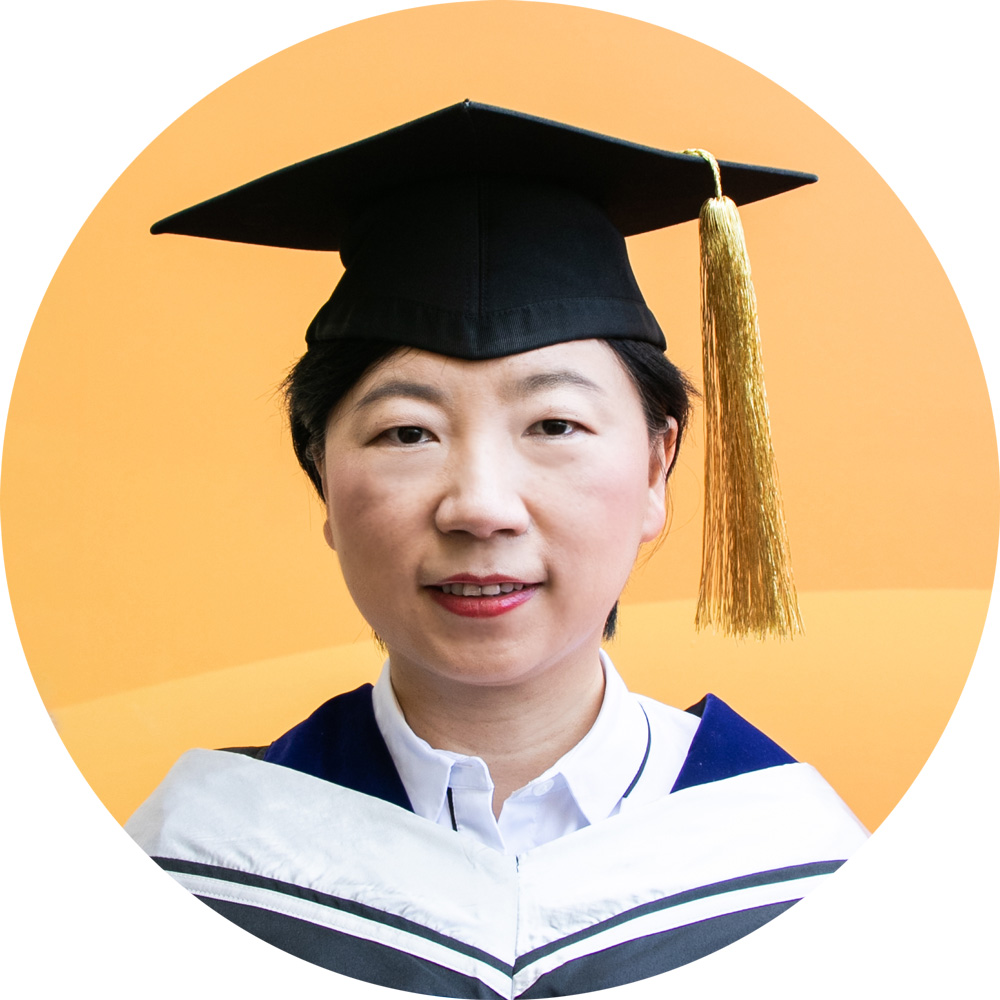 Dr. Judy JIANG Qin (2018 graduate)
Senior Operation Director of Yum China
The DBA journey is a relatively stressful process but also very fulfilling. Thanks to the professors' careful guidance plus the interactions among schoolmates, it was lots of fun. After studying HKBU DBA, I now discover the connection between DBA and my practical work, combining theories and practices. I developed an in-depth understanding about how DBA study can also play a such signficiant role in practical work. It is not just having another degree - a doctoral degree, the terminal one, but also more importantly, I have broadened my horizon and stretched my personal vision.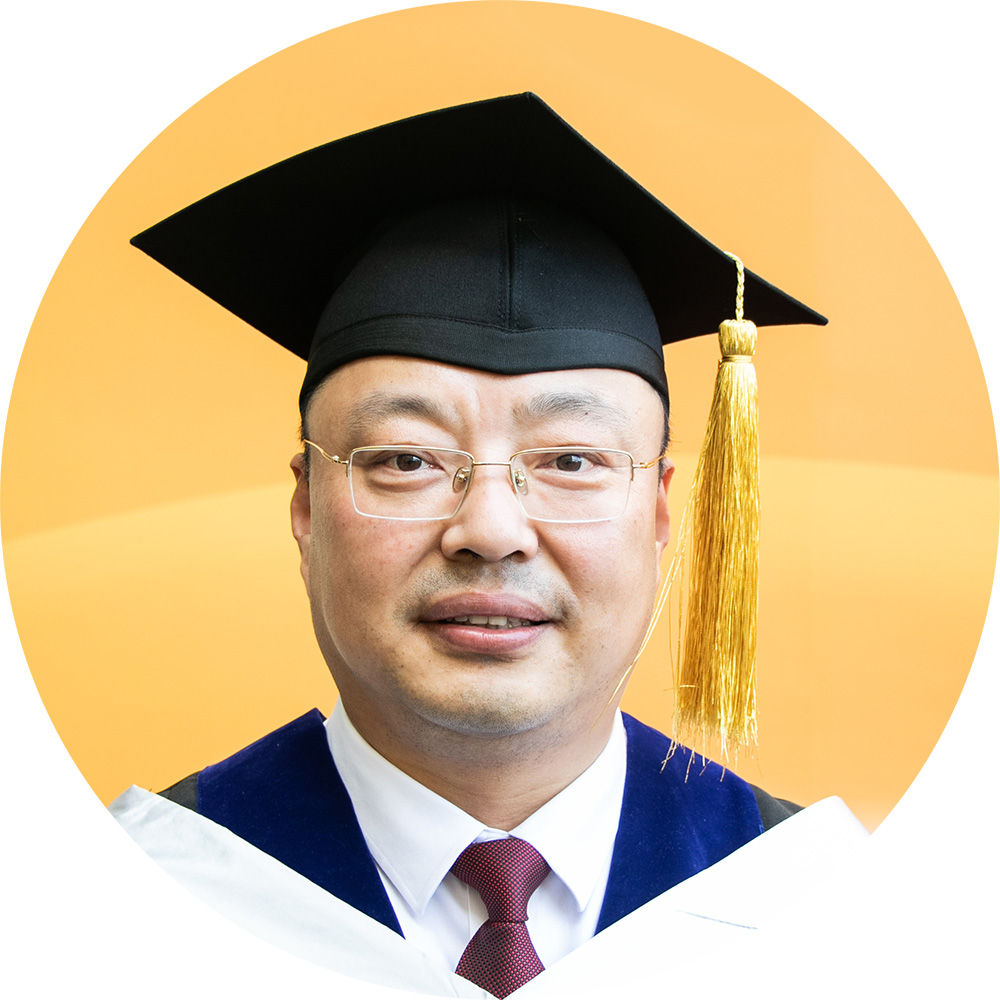 Dr. MIAO Xiaoyang (2018 graduate)
Chairman of Hebei Peiran Group
I chose HKBU DBA four years ago and have since become a member of HKBU. In the past four years, I have truly realized the moto "whole-person education" and "faith-in-practice". I have also experienced the difficulties yet excitment of my doctoral journey. Thanks to my supervisors and instructors for their support and guidance. Now, I am able to complete the degree. Without them, I would not be able to see the true beauty of knowledge and scientific research.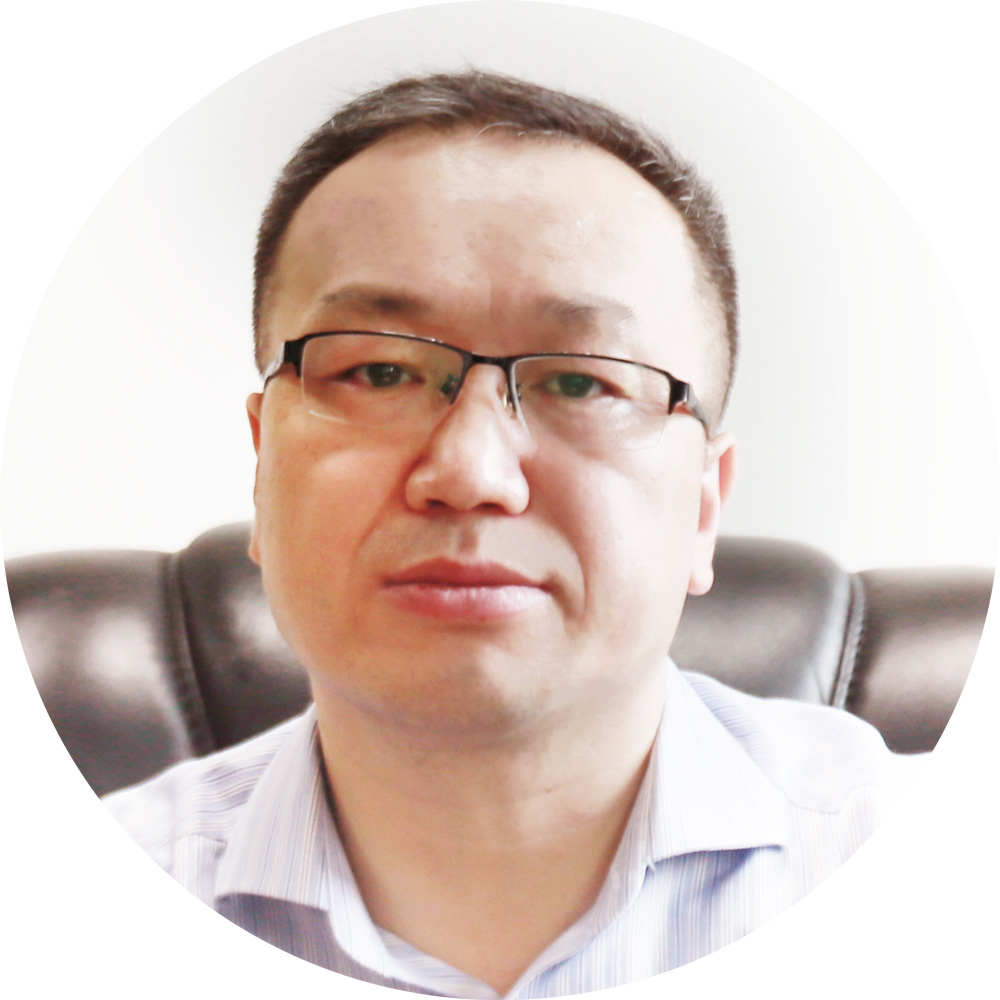 Dr. SUN Wanling (2018 graduate)
General Manager of CNOOC Ener Tech - Catering & Support Services Co.
Thanks to HKBU DBA Programme, where I learnt how to lead changes and become a true leader, and also I learnt how to apply theories into practices. Becoming a doctor has always been my goal. I am happy that I have finally achieved it. Special thanks to the faculty and staff who are always helpful and supportive throughout this challenging and rewarding journey.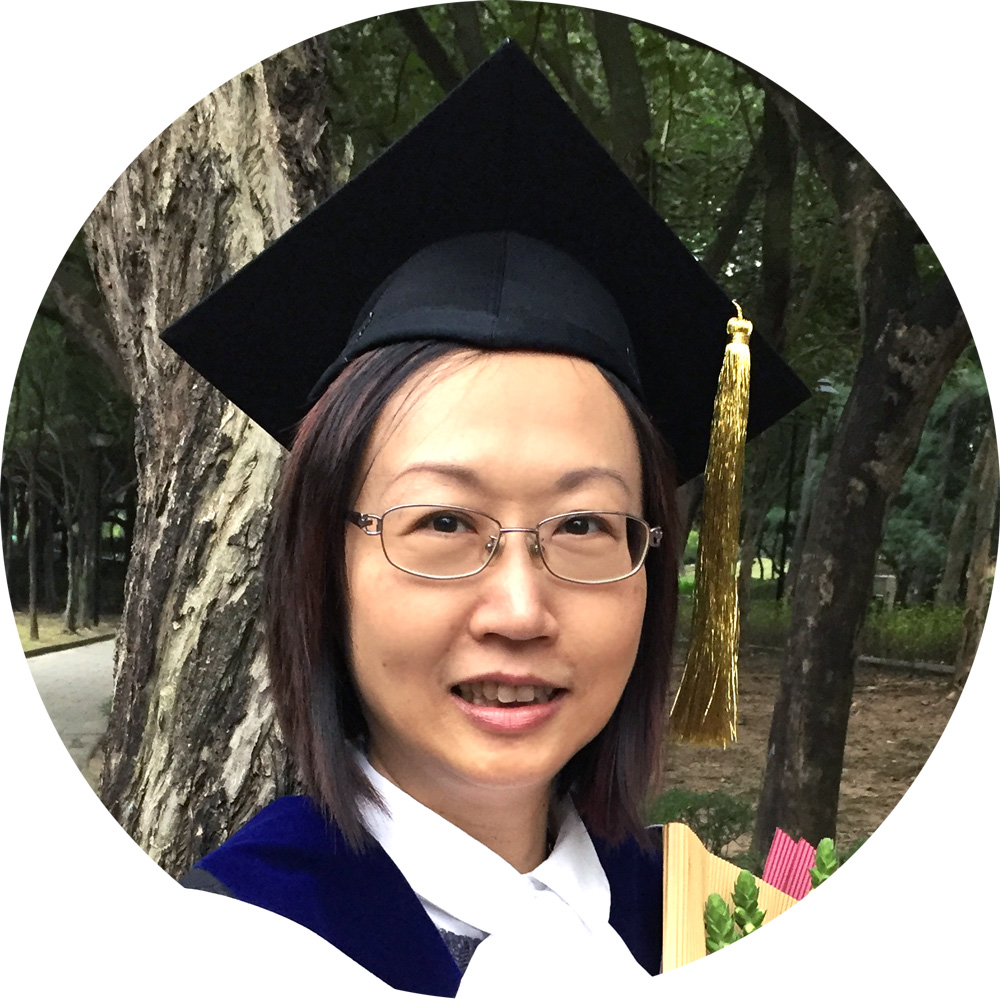 Dr. Ada LEE Lai Yung (2016 graduate)
Programme Coordinator and Lecturer of School for Higher and Professional Education (Tsing Yi), Member of VTC Group
After years of work in marketing and education fields, I am so lucky to have the chance to return to the University to further my study. The design of the HKBU DBA programme is a very good mix of theoretical knowledges and practical implications. Professors always lead us to think in terms of different perspectives. To me, this programme sharpened my academic knowledges and research skills. It's not easy to complete the DBA programme. Thanks to all the HKBU teaching and administrative staff who are particularly supportive and helpful.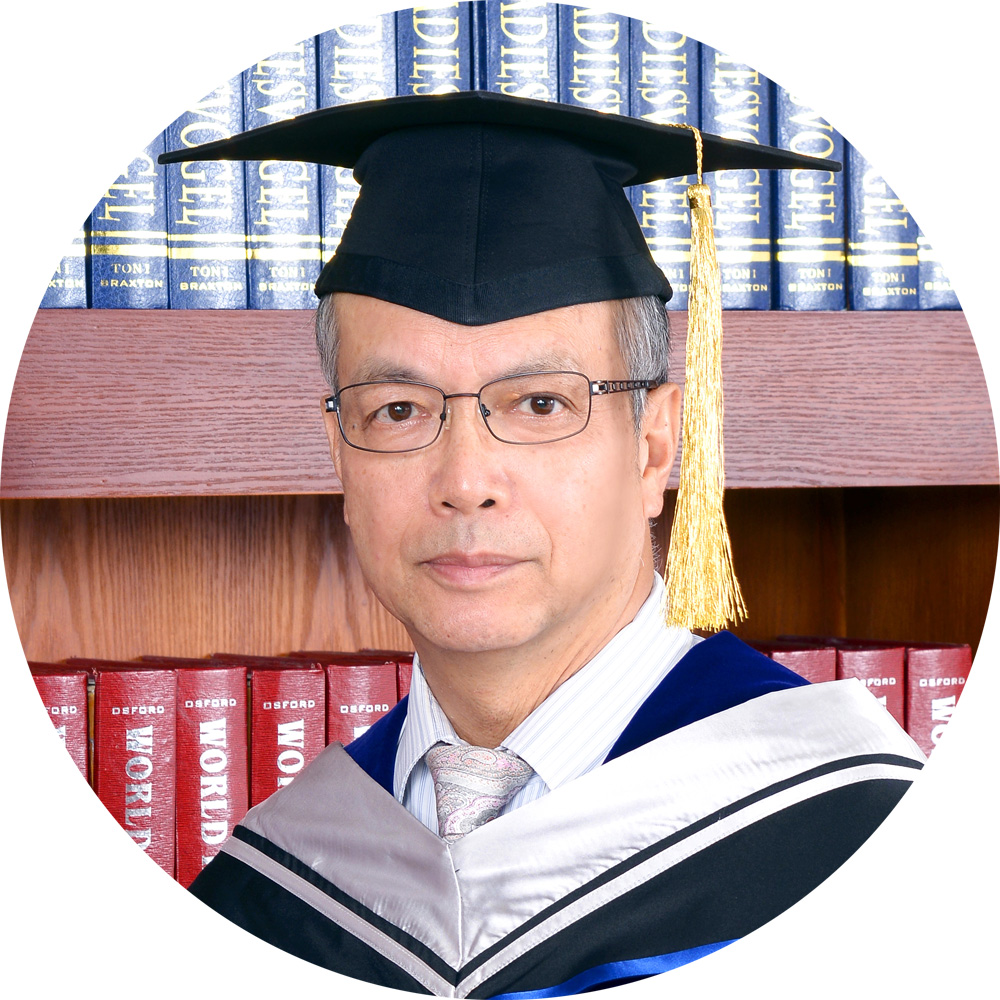 Dr. Alex TANG Yee Yuk (2016 graduate)
Lecturer (part-time) of Hong Kong Baptist University Director and Chief Market Strategist of ASA Securities (HK)
The HKBU-DBA programme offers good course modules that equip students to write research proposals and theses. The research courses are particularly useful in doing quantitative analysis. Supervisors and faculty members are extremely helpful, and I am truly grateful to my supervisors, the programme directors, and professors who taught these courses. My DBA journey has been intellectually rewarding, and I am glad that I have finally made it.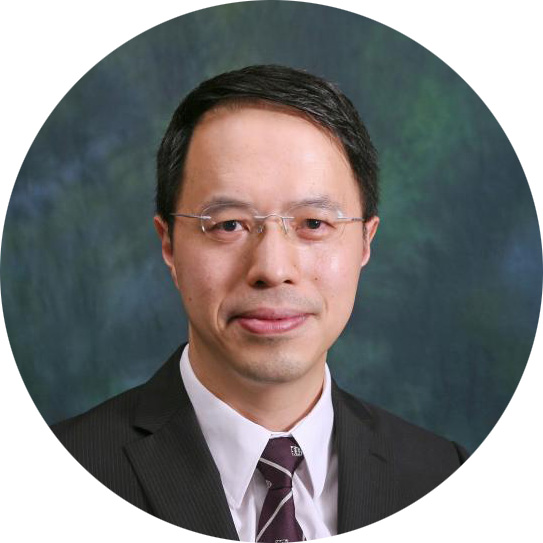 Dr. Joseph LEE Lok Man (2015 graduate)
Lecturer of College of Professional and Continuing Education, The Hong Kong Polytechnic University
HKBU DBA programme is taught by an international mix of well-qualified and experienced academics, and that enables me to learn and apply advanced research techniques to solve complex real-world business problems and to generate new management ideas and practices. Most importantly, it can further develop my critical thinking in my interest area of service marketing. Moreover, it has given me the opportunity to network and exchange information with classmates from other organizations and industries. Studying at HKBU is certainly one of the right decisions in my life.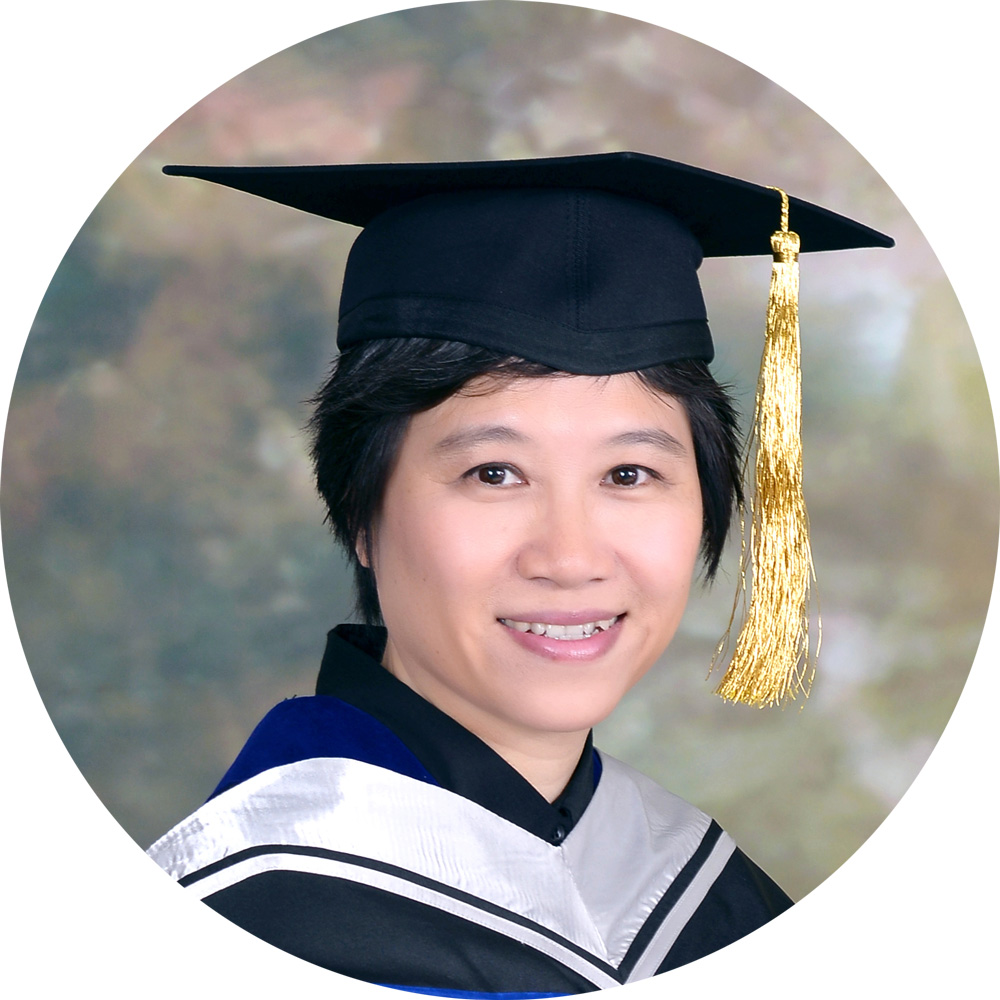 Dr. Helen CHAU King Nui (2015 graduate)
General Manager of Hayes Corporation Limited
The DBA programme gives me a wealth of knowledge and skills that can be appreciated when I use it more. The value of the programme can only be realized when constructive criticisms are treated seriously with deep reflection and further exploration of the fact. The overall learning is not only great for intellectual development but also for personal and career development.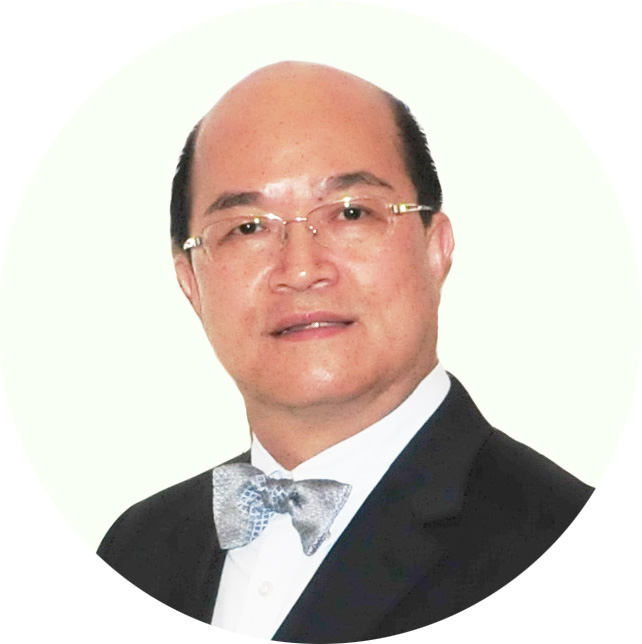 Dr. Walter YEUNG Chi Tit (2014 graduate)
Principal Consultant of Joy System Limited
With my years of practical experience in the business world, HKBU DBA programme enriched and reinforced my business decision in a more constructive and comprehensive approach. As a whole-life continued learning, it is indeed highly recommended for business practitioners in this fast-changing economy.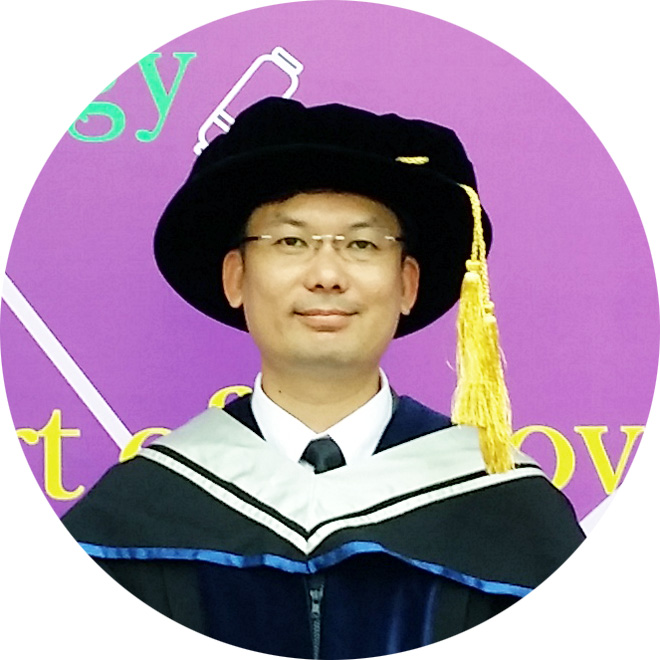 Dr. James LEE Kwok Keung (2014 graduate)
Team Leader of Hospital Authority
Having finished the research journey and awarded the DBA degree, I realized that HKBU DBA is an excellent course.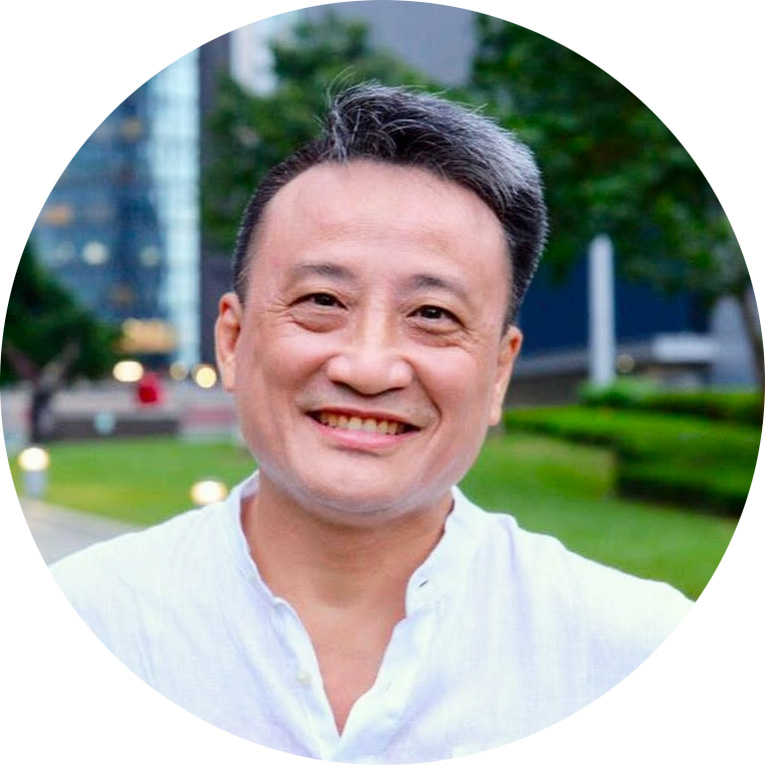 Dr. Victor NG Ming Tak (2013 graduate)
Former Senior Vice President and Division Head of Banking Administration of China Construction Bank (Asia)
HKBU DBA programme taught me the thoughts and ways to integrate my practical experiences into academic theories and models. The programme's seven courses enabled me to develop/appreciate/strengthen the necessary knowledge, skills, tools and experiences for me to successfully complete the DBA thesis in a professional and rigorous manner. The whole process has effectively reshaped me into a practitioner-scholar as shortly after my graduation in 2013, I have been applying my learnings from the DBA programme to teach Business School's post-graduate students as an Adjunct Associate Professor whilst continue working as a full time Banking Executive. More importantly is that my three years' DBA journey has changed my perception of learning in a way that study has become a passion, inspiration and motivation for my growth and development. As Confucius wrote, "to be fond of learning is near to wisdom.